On Oct. 3, Zelienople, Pennsylvania-based industrial distributor Motion & Control Enterprises announced that it has acquired Indianapolis-based Nova Hydraulics, Inc., MCE's fifth acquisition this year.
Financial details were not disclosed.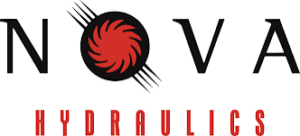 Nova is an independent hydraulics solutions provider, specializing in the repair, remanufacture and supply of hydraulics parts to end-users, resellers, repair houses and OEMs.
"We are very excited to welcome the Nova associates to the MCE team," said Charles Hale, Chairman & CEO of MCE. "Nova's hydraulic repair capabilities are critically important for today's customers and are consistent with our strategy of being a full-lifecycle provider of highly-engineered products and services. Nova is a well-recognized provider of hydraulic repair services, and the strategic combination of our businesses will be positive for our customers and employees."
On Aug. 17, MCE announced it had acquired Ultimation Industries LLC, a company that provides highly engineered automation and material handling solutions, as well as quick-ship distribution of material handling equipment products offered through an eCommerce platform. Also in August, Chicago-based private equity firm Frontenac announced that it had completed an oversubscribed secondary market transaction to fund future growth initiatives for MCE, one of its portfolio companies.
On MDM's 2023 Top Distributors Lists, MCE ranks No. 50 among industrial distributors and No. 9 for fluid power.