New orders for manufactured goods totaled $552.5 billion in December 2022, up 1.8% from November 2022, according to data provided by the U.S. Census Bureau on Feb. 2.
Factory orders bounced back in December after falling 1.9% in November (revised from the initially reported 1.8% decrease). The 1.8% increase fell just short of the 2.2% rebound economists polled by Reuters had forecast for December. Orders increased 11.8% year-over-year in December.
The rebound in factory orders was led by a 16.9% hike in bookings for transportation equipment, which followed a 5.2% drop in November. Transportation equipment orders were boosted by orders for civilian aircraft, which skyrocketed 115.5% in December after falling 36.4% in November.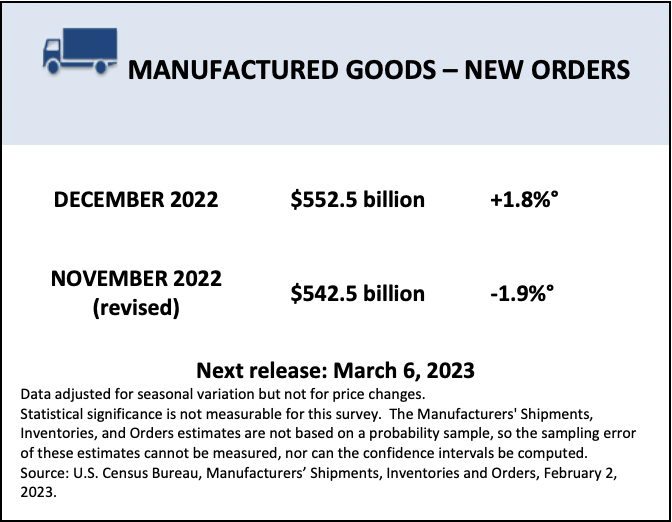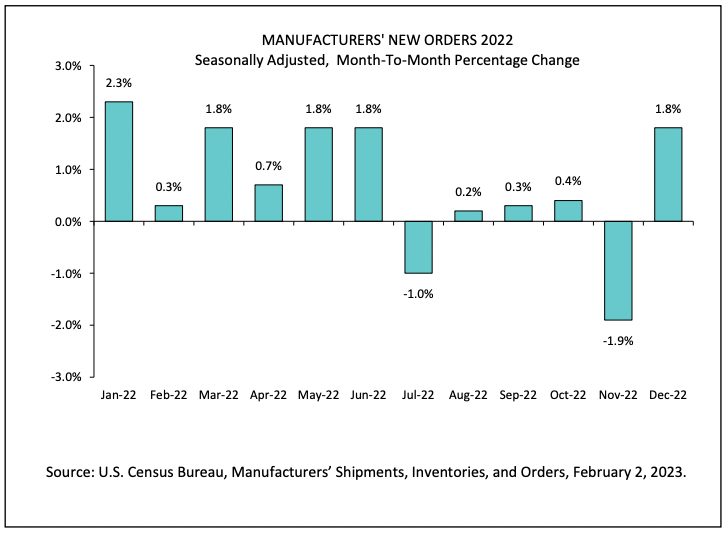 Source: U.S. Census Bureau
MDM's M&A Virtual Summit, to be held Feb. 21-22, has something to offer for any distributor on the dealmaking spectrum. We'll cover the current state of M&A; how to maximize valuation; integration do's and don'ts; ESOPs; the culture side of the M&A process; and more. Get details and register here.