Nichols Paper & Supply Co., Norton Shores, Michigan, on Thursday announced the appointment of Jason Olthoff as vice president of business development and new markets. Olthoff, who joined Nichols on August 10, reports to Kevin Rahrig, COO.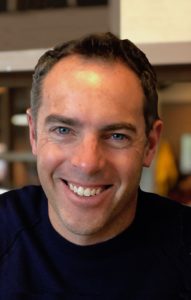 Olthoff (pictured right) spent 11 years at MKTG Inc., a brand marketing agency, which is part of the Dentsu Agis Network. Most recently he was the senior vice president and managing director of Chicago, Los Angeles and London. Prior to MKTG, Jason was an entrepreneur with an expertise in production, including three Olympic opening and closing ceremonies and more than 20 Super Bowl halftime shows.
Olthoff has also been a key member of the Nichols board of directors for many years, helping the company develop its strategic plan as well as provide guidance on acquisitions. In this new role Jason will be leveraging his experiences to cultivate new opportunities within current customers as well as develop our presence in new markets.
"Nichols is focused on bringing innovation to our industry as part of our I.K.E. promise," Rahrig said. "With a leadership team of diverse experience, we develop new ways to look at the opportunities and challenges ahead of us. We look forward to the fresh perspective Jason brings."