As you'll read in MDM's January M&A recap, this past month was a historically busy one for announced deals. We wrote up news of nearly 50 mergers and acquisitions during January, showing that the appetite for bolt-ons is robust in early 2023. None of them would be considered megadeals by any industry standard, but the shear volume of activity means that, over the coming months and remainder of the year, these distributors and manufacturers involved will be inundated with integrating systems and procedures across the newly-added company.
Amid all of this activity, it's easy to overlook that these dozens of deals we've recapped consist of unique organizations of people. Yes, the role that each of them plays is fairly similar as sellers, makers and service providers of industrial, commercial and building products, but each has its own culture and ways of doing business. Not only are the acquirers gaining market share, inventory and service capabilities, but also gaining a new set of people — and with that, additional skillsets and perspectives. 
Every acquisition includes an element of uncertainty and ambiguity for the acquired staff and its management who want to know what changes are coming.
Our latest MDM Podcast features my conversation with MSC Industrial Supply President and CEO Erik Gershwind and Vice President of Business & Commercial Development Jim Drohan about how the company has become more aggressive on the acquisitions-front in recent years — completing five tuck-in deals in a 19-month span. The most recent of these was announced on Jan. 11 in the form of Ohio-based Buckeye Industrial Supply and Tru-Edge Grinding.
But while their insights on the capabilities that these recent additions provide were great, I particularly appreciated what they had to say about the people factor. 
"One thing that we're mindful of is, these discussions take time," Gershwind told me. "You're dealing with an owner who, in many cases, this has been their life's work. In a lot of cases, it's their second or third generation. Their family name is on the door. And there's a lot of weight that comes with that. For a company like MSC or competitors of ours who have scale, they're doing deals all the time. For this owner of the business, it's not a once-in-a-quarter — it's a once-in-a-lifetime transaction and decision, and we want to make sure that we never become numb to that and that we have empathy."
That empathy is built-in for Gershwind, whose grandfather, Sid Jacobson, started selling cutting tools from the trunk of his car in 1941, laying the foundation for what would eventually become the $3.7 billion revenue company MSC is today. In fact, Gershwind's predecessor as the MSC's President and CEO, the late David Sandler, came to MSC in 1989 following its acquisition of Dancorp. Likewise, MSC's VP of Sales, Kim Shacklett, joined the company in 2006 following its acquisition of J&L Industrial Supply.
Personally, I've never experienced an acquisition first-hand, either from the buyer or seller side. But I have to assume there's a certain level of staff-wide anxiety that comes with fearing change and that the new owner is going to change much of how things are currently done. 
"It's not about changing things and damaging the very company that we're acquiring. We're acquiring them for a reason," Drohan emphasized in our interview. "They're strong competitors of ours for a reason. So so we want to bring them on. They make us better, and we make them better. That's important to us. I think it's good for the people. When we acquire these companies, they're making us better and we're making them better."
Gershind and Drohan discussed the checklist of company attributes MSC uses to evaluate potential targets and the keys to executing the smooth integration of people, processes and systems. We also examined what these recent tuck-in additions bring to MSC and why our readers can expect to hear more from the company on that front going forward.
Listen to the full 23-minute Podcast via the audio player above, and check out our full library of MDM Podcasts here.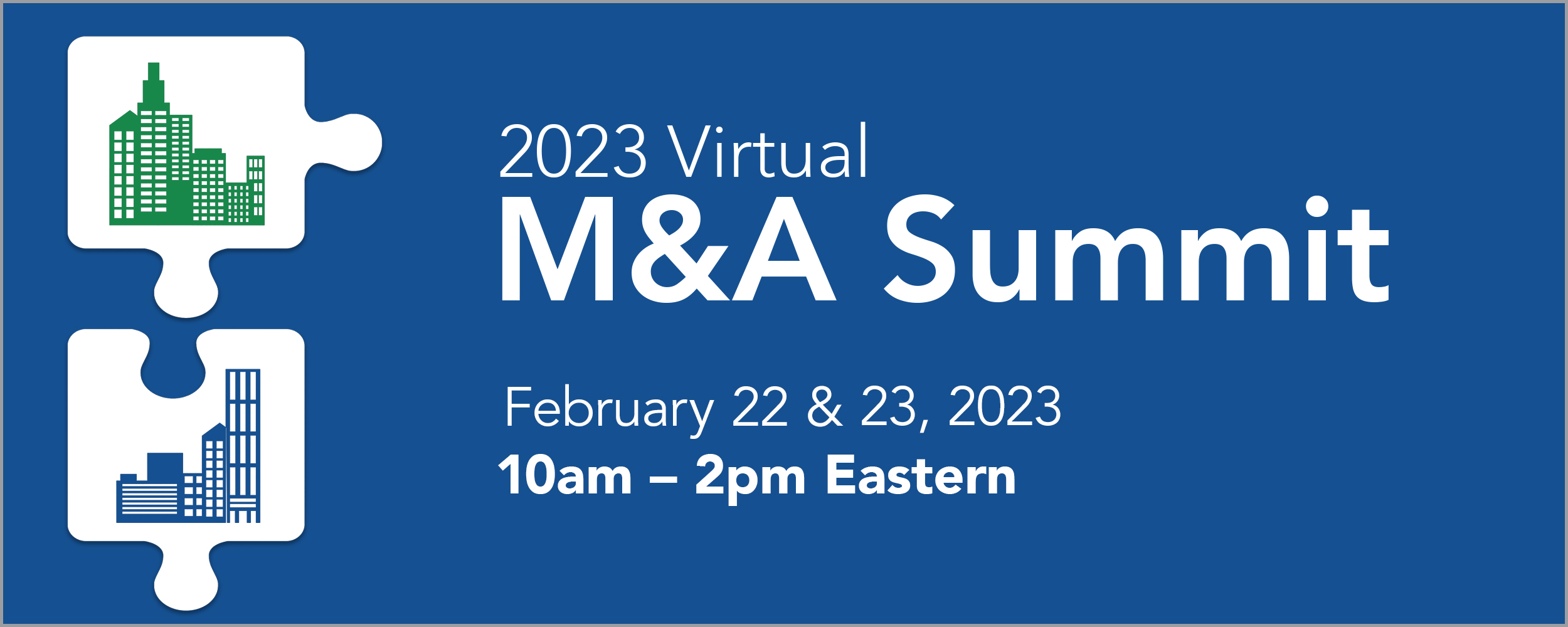 You'll be able to get more M&A insights from Drohan, who is just one of our many executive speakers at MDM's upcoming 2023 Virtual M&A Summit, held Feb. 22 and Feb. 23. That event will have something for everyone on the dealmaking spectrum, whether your company is just considering pursuing an acquisition, is in the negotiating stage, just completed a deal or is currently integrating one. Our speaker lineup includes a roster of executives from distributors who have been active in M&A in recent years, as well as investment banks who have advised both sides of those transactions. Our intensive program will deliver high-level insight and guidance for executing profitable deals and increasing revenue. Check out the full agenda and register here.