As I've alluded to in previous blogs, one of the elements I like most about being MDM's Executive Editor is the opportunity to attend numerous industry conferences to learn about trends and challenges in distribution, and to network with industry movers and shakers. Email and Zoom calls are fine, but for me there's nothing like seeing and conversing with this industry in-person.
And it's not just me who's been out and about representing MDM. From Nov. 30-Dec. 2, MDM Program Director & Digital Producer Spencer Gale attended the Industrial Supply Association's Fall Summit Nov. 30-Dec. 2, where she conducted on-the-spot interviews with a dozen attendees from the event's Women in Industry Conference.

What resulted was our latest MDM Podcast. It's a compilation episode featuring voices of six leaders at Vallen Distribution, Stanley Black & Decker, LineDrive and Ace Hardware, discussing what's best left behind in 2022 and where the industry is moving in 2023. 
Gale asked attendees what they're sick of talking about this year; what they're looking forward to in 2023; what they're hearing from industry peers; and what issue they wish they could solve — either at their company or industry-wide.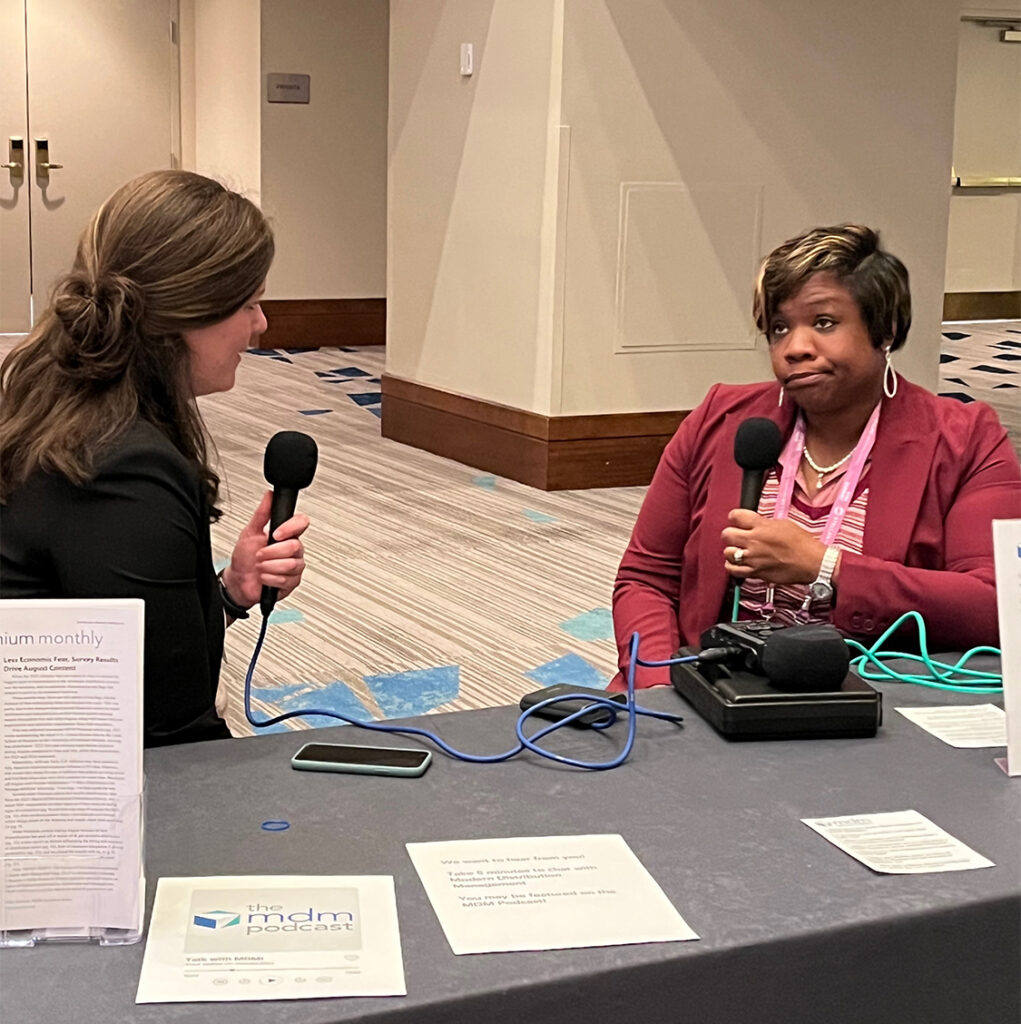 While the questions to each interview subject were similar, it was interesting to see how different the responses were. Some discussed ongoing talent challenges; some discussed an expected economic slowdown and more uncertainty it could bring; another discussed dealing with surplus inventory; while another emphasized the value of such Women in Industry events like ISA's.
This was a different format than MDM's typical 1-on-1, longer-form discussions. Each of Gale's interviews were about five minutes in length, and I love how it resulted. The collection of short interviews is a great change of pace, so this is something I'll look to emulate at the conferences I'll attend in 2023. Feel free to let us know what you think of this format with a comment below.
This episode marks our last MDM Podcast of 2022. We'll take a few weeks off before resuming in the new year.
And speaking of industry summits and conferences, MDM will soon host one of its own. For four hours on both Feb. 22 & Feb. 23, our 2023 Virtual M&A Summit will provide attendees with everything they need to know to be a master of mergers and acquisitions. We've compiled a great lineup of speakers and presenters who have plenty of experience in completing deals, and they'll share their insights into doing it right. We'll share the agenda and more details in the coming weeks.
Before that, you'll want to catch MDM's 2023 Annual Distribution Industry Outlook webcast on Jan. 19. The free event will benchmark sales and growth expectations for 2023 with a review of macroeconomic and distribution-specific trends. 
Much further out, MDM just opened registration for our in-person 2023 SHIFT conference, to be held Sept. 18-20 in Denver, Colorado.