Lead Photo: STAFDA CEO Georgia Foley delivers the opening remarks at the association's 2021 Convention in Orlando, Florida. Photo by Mike Hockett
As I read more about where and when funds from the $1.2 trillion U.S. Infrastructure Bill are being allocated, I naturally wonder how industrial distributors stand to benefit from it.
Alongside the ongoing U.S. factory-building boom, distributors of products used in the repairing and overhauling of the nation's mediocre-graded roads, bridges, airports, dams, levees and water systems are well-positioned to see higher demand in their markets. 
We've written about this topic over the past several years ever since the bill was passed in November 2021, but it's just now that these funds are actually being allocated and with much more to come in 2024-25, we'd like to hear from those who figure to be impacted by it.
For distributors in these relevant markets, it's not as simple as them just waiting around for higher order volumes to roll in as these infrastructure and factory projects proceed.
This was the key question I was curious to ask Georgia Foley, CEO of the Specialty Tools and Fasteners Distributors Association (STAFDA), in the latest MDM Podcast. She told me there still exists a substantial knowledge gap about how to take advantage of this new infrastructure spending.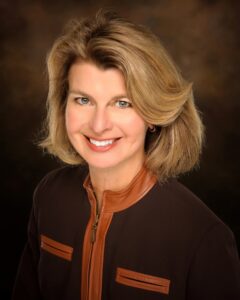 "The biggest thing that I'm hearing from our members is that they don't understand it," Foley said. "There's so many different components to this bill. It's, 'Where do you start? How do you figure this out? How do you go after business? How does all of this happen?'"
This past June, the U.S. government launched a new website that maps the infrastructure projects and manufacturing investments underway and funded by the Biden administration, which is well worth keeping an eye on.
To help its members sort out some of those questions, STAFDA held a highly-attended free webinar in July hosted by Loren Smith, President of Skyline Policy Risk Group, which discussed updates on the Infrastructure Bill funds, how to go after business, the federal paperwork involved in applying for open funding opportunities and more. Smith will run a 90-minute program on this at STAFDA's upcoming "Excellence in Distribution" school (EID), to be held March 12-14 in Nashville.
EID is a new education initiative launched by STAFDA, modeled after the long-running University of Innovative Distribution (UID) program held annually in Indianapolis. STAFDA co-sponsored the UID for 23 years before the company managing the event terminated their contract earlier this year.
While STAFDA members have preferential pricing for EID, the 2.5-day program is open to all interested attendees in the construction, electrical, HVAC, plumbing, LBM, safety, concrete or any other market in the construction channel.
Simultaneously, STAFDA is neck-deep in preparing to host its annual convention, to be held Nov. 5-7 in San Antonio. Our podcast highlighted some of what to expect at the event, which includes four educational workshops on its first day, two new luncheons and popular industry event keynote speaker and economist Alan Beaulieu, who will provide his latest economic outlook on Day 3.
Besides those events, I was interested to have Foley share what she's been hearing from STAFDA members about current and near-term business conditions for the remainder of 2023. What she said matched the general consensus that industrial demand has slowed, but cautious optimism remains the most common mindset.
"They are seeing a slowdown, and it has to do with certain pockets," Foley noted. "Rising interest rates is a concern. Some projects have been delayed because of either labor shortages, or what's going to happen. And one of the reports that I read every month is The Dodge report — just a capsule of what's happened. And the numbers that they share are very similar to what our distributors are reporting as well. So, projects are still there, but there's beginning to be a little bit more of a slowdown."
Listen to our full MDM Podcast episode via the audio player above, and check out our full library of episodes here.