Solve Industrial Motion Group announced it has acquired MasterDrive, Inc.
Fort Atkinson, Wisconsin-based MasterDrive manufactures sheaves, belts, timing pulleys, and couplings, which will partner with Solve's portfolio of bearings and power transmission component parts that suit multiple industrial markets, Solve said.
"We have proudly served our industrial distribution partners and customers in the power transmission market," said Terry Schroeder, president of MasterDrive. "By joining Solve, we'll be able to offer more products, resources and services to our customers. It's a win-win for everyone."
Financial details were not announced.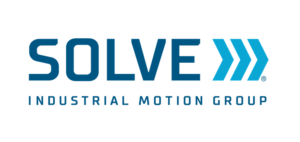 This is the third acquisition Solve has made in the last 12 months. The addition of MasterDrive further expands Solve's product offering and availability of power transmission drive components, Solve said.
The company said the acquisition also complements Solve's recent additions of Bearings Limited and SST Bearing Corporation, expanding its bearings product offerings. Solve is based in Charlotte, North Carolina.