Charlotte, North Carolina-based Solve Industrial Motion Group announced March 31 that it has acquired SST Bearing Corporation, a fellow global supplier and manufacturer of bearings and power transmission components.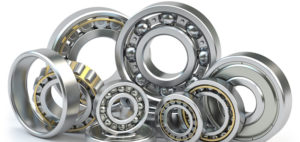 Enhancing Solve's portfolio of bearings and PT offerings, Loveland, Ohio-based SST particularly strengthens Solve's capabilities to serve OEM manufacturers. It adds to the company's presence across verticals that include food and beverage, material handling equipment, agriculture, automotive, textiles, mining and pharmaceuticals.
SST was founded in 1957 and produces a range of radial bearings, mounted ball bearings and inserts, power transmission products, castings and custom assemblies.
The acquisition also includes USA Rollers, Inc., a conveyor components company.
The acquisition is just the latest activity out of Solve Industrial Motion Group, which was formed in 2019 through the merger of P.T. International, IPTCI Bearings and LMS Bearings and then bought in July 2021 by Audax Private Equity. This past December, Solve announced the acquisition of Bearings Limited — a manufacturer of bearings and PT components under the Tritan brand based in Hauppauge, NY. 
Besides the addition of CEO of Lisa Mitchell in February 2021, Solve has announced numerous staffing appointments over the past five months, including CEO Lisa Mitchell in February 2021; CIO Jim Taylor on March 3; COO March Chandler on March 17; as well as leaders for digital marketing and business development.