Led by improvements in production-related indicators, the Chicago Fed National Activity Index (CFNAI) increased to +0.53 in July from –0.01 in June. Three of the four broad categories of indicators used to construct the index made positive contributions in July, and three categories improved from June. The index's three-month moving average, CFNAI-MA3, moved up to +0.23 in July from +0.01 in June.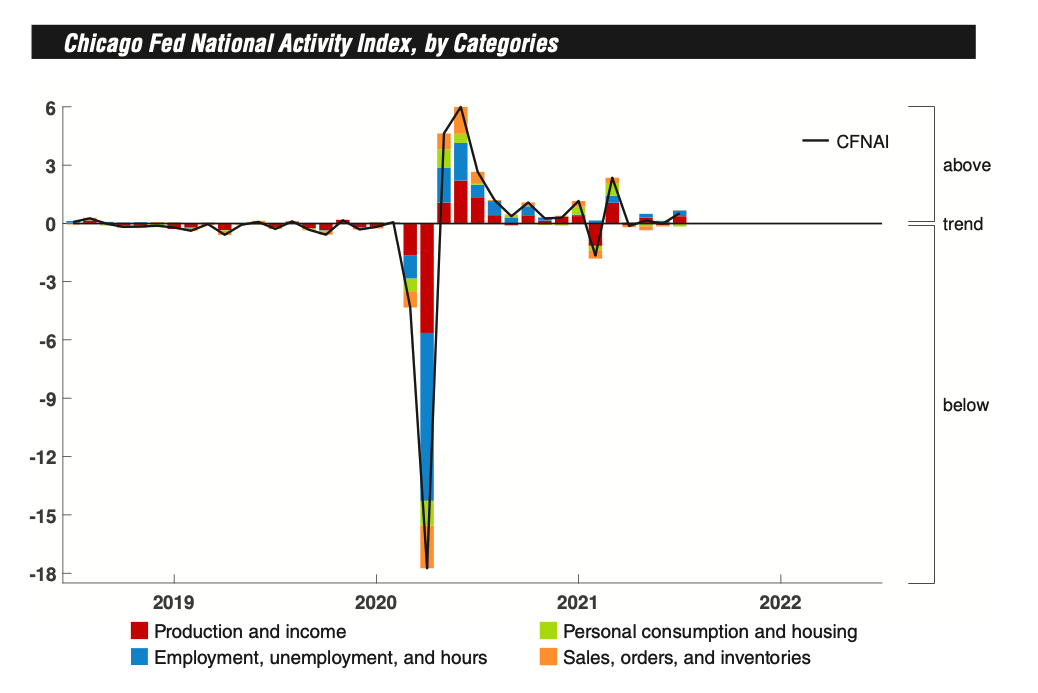 The CFNAI Diffusion Index, which is also a three-month moving average, increased to +0.28 in July from +0.05 in June. Fifty-six of the 85 individual indicators made positive contributions to the CFNAI in July, while 29 made negative contributions. Forty-seven indicators improved from June to July, while 38 indicators deteriorated. Of the indicators that improved, 12 made negative contributions.
According to the Federal Reserve Bank of Chicago, the index is a weighted average of 85 indicators of growth in national economic activity drawn from four broad categories of data: 1) production and income; 2) employment, unemployment and hours; 3) personal consumption and housing; and 4) sales, orders and inventories.