Our MDM audience — and any audience of a distribution trade publication, for that matter — has certainly heard the frequently-cited notion that this sector is highly fragmented. As one of the largest industries in North America — exceeding $10 trillion in market value by some estimates — the demographics of distribution businesses vary wildly both in the size of firms involved and the end markets they serve.
Publicly-traded distributors garner most of the headlines since they're putting out the most news, but even amid major consolidation over the past decade, the majority of the wholesale sector is still comprised of independent, small- to mid-sized companies.
And as evidence of the spectrum involved, MDM's 2022 Top Distributors rankings cover 17 different industry verticals, and there are many verticals beyond that. Plus, those Top Distributors own only a small fraction of the market share in each respective vertical.

MDM's latest podcast dove into the current state of distribution fragmentation. Indian River Consulting Group founding partner Mike Marks hosted guests Alex Abdelnour and Kevin Sachs, two partners at McKinsey & Company who together lead the firm's North American distribution practice. The trio recapped some of the key findings from McKinsey's well-known 2019 report "The Coming Shakeout in Industrial Distribution" and previewed the firm's 2022 version that Abdelnour and Sachs will share findings from at MDM's upcoming SHIFT | The Future of Distribution conference Sept. 25-27 in Broomfield, Colorado, where they deliver the opening keynote session.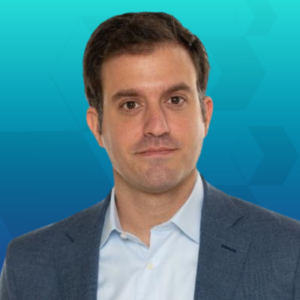 "One of the biggest insights we got is that not all sectors are built equally," Abdelnour said on the podcast. "The end markets served by distributors are truly responsible for a significant portion of the financial performance. Between two winners in two different markets, there can be very different financial performance — margin, RIC and growth profile. And really, it's agnostic of how you're performing in that market."
Abdelnour gave the example of the 2021-2022 boom in building products and packaging end markets that benefitted all distributors in those sectors, regardless of whether they are typically a high- or low-performing company.
At SHIFT, Abdelnour and Sachs will deliver the event's opening keynote on Sept. 26, which be a fantastic way to formally kick off our first full day of content that will provide attendees with change management tools for digital transformation, hybrid sales and data analytics in their distribution business. If you haven't seen the SHIFT details and registered for the event yet, you can learn all about it at our webpage here.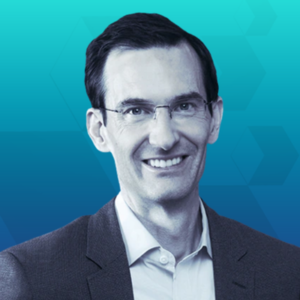 Sachs noted he was less surprised by the 2019 McKinsey report's observation that some of the segments are more profitable than others; he was more surprised by the dispersion of performance within any particular segment.
"Of course, it's helpful to live in a nicer neighborhood, but what we really see is within any particular neighborhood, there's some clear standout performers and there are a lot that are falling behind," Sachs told Marks, who filled in as podcast host for MDM CEO Tom Gale, who is on vacation.
Given the volume of mergers & acquisitions in distribution in recent years — approximately half of which has been driven by private equity — the big have certainly only become bigger. But Abdelnour and Sachs' insights more so touched on the separation between what leading distributors are doing to remain top performers compared to companies that have lost market share or have been laggards when it comes to innovation.
"If you go map the performance of within any particular sub-segment of distribution — whether that's food, industrial, electronics, etc. — the range of performance is actually quite substantial," Sachs explained. "The average is probably in line with what you might have expected, but the range can't be explained by the same factors. There really does come down to top performers doing some things differently and better than others, which enables them to be successful."
The McKinsey duo dove into what those differentiating attributes are, which you can hear by checking out the podcast via the audio player above. See MDM's podcast page here for our full library of previous episodes.