Five to six years ago, the topic of culture in distribution wasn't a major one at industry events and among industry leadership.
But once the COVID-19 pandemic arrived and forced everyone to adapt to different working environments — along with giving workers far more leverage to request job flexibility — it put culture in the spotlight, and it figures to remain there.
When I began scanning agendas for the busy fall 2023 events schedule, it was obvious that distribution associations have put a premium on culture discussions, and MDM did the same at our SHIFT conference in mid-September.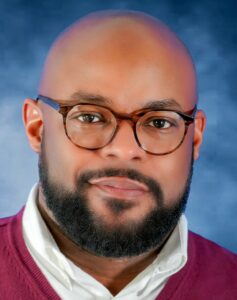 For this podcast, my featured guest was Dr. Donte Vaughn, who is the founder of Lightpoint Advisors, an organizational leadership and development firm helping business leaders and teams by providing leadership coaching, guidance and solutions to transform how they engage and make decisions in business and in life.
Dr. Vaughn was a featured speaker at an August CultureCon event just a few miles from my home office in Madison, Wisconsin, which I was invited to attend.
His session there was titled, "'The Great Resignation' Myth: Bridging Gaps In Leadership Effectiveness Impacting Talent Attraction And Retention." 
It tackled a lot of misconceptions about today's workforce — especially when it comes to Millennials and Gen-Z workers — and how leaders can better communicate and foster the culture they want to provide.
I asked him to touch on a statistic I've seen cited in national media articles: that the average millennial changes jobs about every 2.8 years and that about 1-in-5 millennials have changed jobs within the past year, more than three times the number of non-millennials who report the same.
Vaughn stressed that, without the proper context, it's difficult to really understand what these statistics represent and simply see them as "Millennials don't have job loyalty."
"The reality is that Millennials and younger generations seek opportunities that are grounded in purpose," Vaughn told me. "Individuals want to move with intentionality around the impact that they're actually having. It puts a greater onus for an organization around articulating purpose, vision, mission, core values and beliefs and the correlation between what that organization sets out to do and how it impacts society at large. And that's where many organizations have dropped the ball."
I was compelled to invite Dr. Vaughn onto the Podcast, which turned into a great culture discussion. 
Listen to our conversation via the audio player above, and you can check out MDM's full podcast library here.
And for another great culture discussion, check out our February 2023 Podcast episode featuring Packer Fastener CEO Terry Albrecht.