MSC Industrial Supply — one of North America's largest distributors of metalworking and MRO products — reported its 2022 fiscal second-quarter results on March 30 and touched on numerous operational topics in an earnings call with analysts later in the day.
MSC's operational results showed that the company's March — which actually ended April 2 — may have been the biggest sales month in the company's 81-year history.
The Melville, New York-based company showed that preliminary March sales totaled $370.2 million, up 21.9% from February and up 13.0% year-over-year. That March figure is based on data through March 28; but even if the official number ended up slightly off from that, it would still be the best month ever for MSC, which is one of a handful of publicly-traded distributors that doesn't follow a traditional fiscal calendar.
March has traditionally been a bumper sales month for MSC and many distributors because it tends to have the most selling days of the year — 25 in 2022; September and June each have 24, while no other month has more than 21. MSC's next three best months have been all fallen there. March 2019 was second at $349.9 million, followed by March 2020 at $329.9 million and March 2021 at $327.7 million.


Pricing
A big part of March's sales boon was due to a significant pricing increase MSC enacted in January after an admittedly sluggish gross margin performance in 1Q (September-November 2021) of 41.6%. That price increase helped power 42.5% gross margin in 2Q. MSC's 2Q sales were up $88.5 million year-over-year, and the company attributed 36.3% of that increase to improved pricing.
But Gershwind emphasized that pricing isn't the only reason MSC achieved 7.9% year-over-year growth in 2Q average daily sales.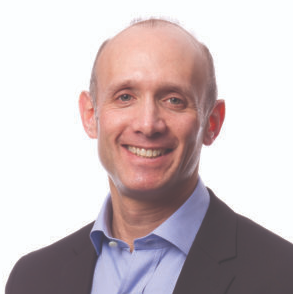 "There is more going on than just raising prices," the CEO said. "There is a big effort underway. Building our muscle in our sales organization around how to talk to customers about price, and that is clearly resulting in better realization rates. This is something that is as or more important when inflation settles down and it's back to normal as it is right now when it's relatively easy to explain a price increase."
Gershwind elaborated that while customers understand distributors' price increases given the current economic environment, those customers are likewise being squeezed from higher costs on their own operations. He said more than ever customers are now asking for distributors to help them offset those higher costs.
"Our technical experts, that's really where they're spending their time now, inside of the plants of our customers, figuring out how to offset the pricing," Gershwind explained. "And I think that's really resonating and helping us improve realization."
Vending
Beyond the 2Q (December-February) fiscal figures MSC reported, I was interested to see if MSC would touch on the growth of its vending solutions. I was happy to hear CEO Erik Gershwind mention early on that the company's In-Plant Program now represents about 9% of total company sales and is on pace to reach 10% by the end of the company's fiscal 2023 (August 2023).
Gershwind acknowledged that MSC hasn't publicly stated a figure for the growth rate the company has seen from its vending services. However, he said that if you umbrella all of the concepts in which MSC is on the plant floor with a direct presence in customer facilities — including vending, VMI and its In-Plant program — it's "somewhere around half the business today." He added that, moving forward, "at least, if not more than half of the growth" for MSC is likely to come from those areas.
"Look, I would say, Mario, we've now publicly sized it specifically, but I would say if you take it, I would put it beyond vending and put the umbrella around services in our business and inventory management services," he said. "Specifically, if you umbrella all of the concepts in which MSC is on the plant floor, that would be vending, BMI and our implant program, where we directly have a presence that is somewhere around half the business today. And we certainly think if you look moving forward and think about the growth algorithm for the company, at least that if not more than half of the growth is likely to come from those areas as part of the puzzle that being vending BMI and In-Plants."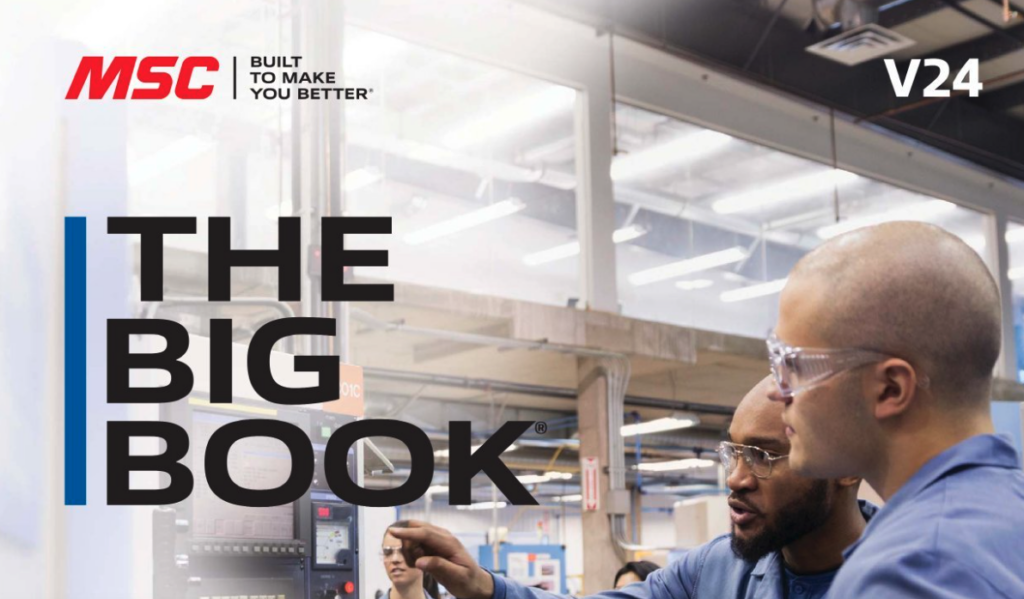 Labor
On the labor front, Gershwind said MSC has reopened its customer support centers in Mellville and Davidson, North Carolina, with a hybrid work environment.
"We've received positive feedback from our associates and our operations are running smoothly," he said. "Angst related to COVID has been joined by broad-based concerns related to the Russia-Ukraine situation. Our direct exposure to the region with respect to sales and purchasing is insignificant."
MSC ended February with a total headcount of 6,666, up marginally from 1Q but up 6.4% year-over-year. In field sales, the company ended 2Q with 2,448, likewise up 6.4%. But the company clarified that much of that increase is due to MSC beginning to include headcount from its Hurst and MSC Mexico subsidiaries beginning in 4Q 2021. Gershwind said the company's goal for fiscal 2022 was to grow somewhere in the low single-digits for field sales headcount, and that it's on pace for that when combining 1Q and 2Q. He added, though, that "ideally, we'd be a little bit ahead of that," and noted tight labor markets.
Other Notes:
Gershwind said that e-commerce comprised 60.7% of MSC's total 2Q sales, up 150 basis points from a year ago and up 30 basis points from 1Q.

Gershwind mentioned the company's ongoing momentum several times during the call, and evidenced that by pointing to MSC's recently landed five-year contract to service ten U.S. Marine Corps bases across the continental U.S., Hawaii and Japan. Implementation of those services is underway, Gershwind said, and the company expects to see revenue build from it through the balance of its fiscal 2022 and into 2023.

"We've now crossed the halfway point of fiscal '22 and momentum is picking up steam," the CEO said. "With each passing quarter, our repositioning is taking hold. We're accelerating market share capture, capitalizing on our ability to add value in a unique pricing environment in order to improve gross margins, and we're generating operating leverage through our Mission Critical efforts.

Looking forward, Gershwind said the company is targeting double-digit sales growth for the second half of its fiscal 2022, along with strong price realization and incremental margins in the mid-20s.