Artificial intelligence is arguably the most interesting topic in distribution right now, and it figures to be for the foreseeable future. While the industry is just starting to educate itself on the what, where and why of AI applications, business leaders seem to agree that the technology will play a major role in operations in the years ahead. 
But distributors want to understand it first before they dive in.
In our research from this past July in partnership with Baird, 62% of our pool of approximately 500 survey respondents — mostly distributors — said they weren't utilizing AI to any extent; 25% indicated they were using it in one operational activity, and just 14% said they were leveraging it in at least several activities.
Those stats help illustrate that, despite all of the discussion and hype surrounding AI and its seemingly endless potential, wholesale distribution is predominantly still in the 'wait and see' phase of this technology wave. See the commentary from this July 18 Premium article to gain considerable insight into what distributors are actually saying about their AI intentions.
While AI is more accessible than ever to distributors, it's quickly become difficult for interested firms to separate the signal from the noise.
That's why we at MDM embarked on a deep dive into this topic to create an AI research report to inform a new framework that would help distribution executives use AI to deliver value in practical, tangible ways.
Our resulting report — now available to download — and forthcoming Oct. 5 webcast combine the insights of distributors and technology innovators on the front lines of AI to help the industry answer their questions about AI implementation and how they can take advantage of this technology before competitors and disruptors get too much of a head start with it.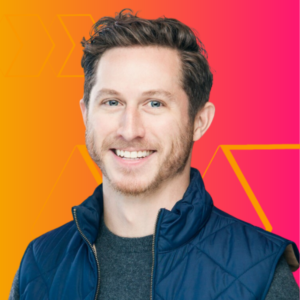 Making AI insights practical was the topic of our latest MDM Podcast episode, which featured a discussion between MDM CEO Tom Gale and Kevin Reid-Morris, the lead researcher and writer of this new AI research report.
Reid-Morris said his research process found that the strategic element of AI is really no different than it has been with any other major piece of technology in distribution — be it eCommerce, tech stack management or tools that support a hybrid work environment.
Recounting his interviews with distributors and technology providers, Reid-Morris told Gale: "I started to hear that, if you really want to make AI work for your business, the best thing to do is actually not talking about AI — it's to look at the strategic roadmap you have in place for the company, the big milestones you have over the next horizon, and that can be as big as wanting to IPO or sell or grow into a new market, and then working backwards to say, 'How can AI help us accelerate or improve those strategic outcomes we're aiming for?'"
Reid-Morris has spent the past 15 years helping companies innovate and lean into trends and opportunities. 
MDM has recently explored how massive companies like Amazon and Walmart are putting AI to use, but their resources for leveraging the technology are a completely different world than at the average wholesale distributor. This makes the "How do we get started?" question the biggest one to solve, with many comments in that aforementioned July survey stating that distributors were waiting to see how others in the industry apply the technology.
Our research revealed that distributors starting out with AI found it to be a more difficult, longer and expensive endeavor for getting it to the initial launch point than expected. But Reid-Morris said that those same sources informed him that, once they reached that launch point, they found the work required to scale the application was actually much faster, easier and less costly than expected. Once distributors get past that initial pre-launch pain with AI, they can achieve scale quickly.
"The sooner you get to scale, the sooner you're going to build advantage, competitive distinction, better customer experience and lower cost to acquire or serve customers," Reid-Morris explained. "That is really powerful. So, if I were a distributor today, taking away insights from this research, that would be one of the big ones and why this framework is so important for AI specifically."
The podcast went on to further discuss the insights, surprises and hopes for AI that this research exploration surfaced. They also map out five behaviors and supporting building blocks for distributor AI success, with comments from our research partners.
Listen to the full podcast via the audio player above, and check out our full library of MDM Podcasts here.
AI at MDM's SHIFT Conference
Reid-Morris will share additional insights from the research process during a panel session at MDM's SHIFT | The Future of Distribution conference, held Sept. 18-20 in downtown Denver. The second full day of SHIFT content leads off with MDM's groundbreaking research on AI in distribution, providing our audience with a diagnostic tool for their team to assess strategy, priorities and internal and external resources to create a roadmap for AI implementation. The panel session will provide case study examples of how distributors are creating deeper value for customers with AI, while increasing the valuation of their company. 
Reid-Morris is accompanied on the panel by Verusen Founder and CSO Paul Noble; NTT DATA VP of Industry Jimmy Dickinson; Proton.ai Founder and CEO Benj Cohen; and ProfitOptics Founder and Executive Chairman Tony Pericle.