The ways wholesale distributors deploy and think about technology has evolved — in some cases drastically — since the first of half 2020, when the use of automation and the transition to a hybrid workforce accelerated. 
When Ana Bennett joined industrial distributor Hisco in 2020, she was tasked with building out a quality assurance and business analysis team from scratch to test and deploy developing software. In the last three years, Bennett, the company's Vice President of Information Technology, has seen how technology has played a larger role across disciplines and how teams have evolved to support it. 
Hisco's Ana Bennet will join a panel of distributors at MDM's SHIFT Conference to discuss the keys to successful digital transformation. Register now for the annual conference, to be held Sept. 18-20 in Denver.
Bennett joined MDM's Tom Gale on the latest MDM podcast episode to share some of the ways technology has evolved, and where it's headed. Their conversation touched on the following four trends in how technology has shifted in the distribution space since 2020.
1. A Shift Towards the Cloud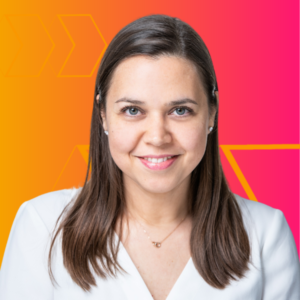 When it comes to IT infrastructure, Bennett said there has been a shift toward cloud adoption, or at least a hybrid model. 
For example, Hisco, which ranks No. 39 on MDM's 2023 Top Industrial Distributors list, runs a few critical enterprise applications on a hybrid model, but migrated most other applications to the cloud. 
"This model modal has allowed us to scale faster and provide cost efficiencies," she said. "Our goal in the near future is to fully migrate to the cloud."
2. Emphasis on Application Support Framework
Bennett said she's seen notable changes in DevOps adoption, which is a continuous integration of automated testing, and wider use of containerization, which bundles the components of an application into a single "container image" that can run in isolated user spaces on the same shared operating system.
3. Focus on Application Security
Vulnerability scanning earlier on in the software development cycle has been a big shift, Bennett said, adding that scanning for vulnerabilities early on builds a secure coding practice.
"When you're a developer writing code and you check in your code and run some analysis, you see right away, 'Oh, there's a vulnerability here.' You start learning. And as you learn, the next time you're coding something, you already know: 'I have to do it this way. I have to do it that way. I have to make sure that it is secure.'"
4. Use of Automated Testing
Bennett said that automating simple, repetitive tasks have created operational efficiencies. Houston-based Hisco – which was acquired by Distribution Solutions Group this past June in a deal that could eventually have a $319 million purchase price – has used automation to test its software applications, eCommerce site,and its ERP and CRM systems. 
For example, Bennett's team has built test automation to replicate its eCommerce checkout process to validate that the orders make their way to the ERP system. A detailed report is emailed daily, allowing the team to catch and respond to issues before they reach a production environment.
Check out the full podcast episode via the audio player above to hear more about each trend, including how Hisco is using automation testing. She also covers how the desired skillsets of IT professionals have changed to keep up with these trends. Bookmark MDM's podcast page to find all our past and future episodes in one spot.