In the wake of MDM's Sept. 18-20 SHIFT Conference, our latest QuickTake podcast conversation between Dorn Group President & CEO James Dorn and MDM CEO Tom Gale centers on how data analytics will prove crucial to distributors' profitability in the year ahead, as the inflation tide that lifted all boats has now left.
While many distributors are still experiencing a slight tailwind from the current pricing environment, they're no longer riding the inflation wave. Most companies on MDM's 2023 Top Distributors Lists saw a bumper 2022 year with revenue gains at least 20% above 2021, and many have again seen strong 2023 figures.
But with year-over-year inflation now down in the lower single digits in many finished goods product categories, distributors now face the task of maintaining strong profitability in an environment with continued flat pricing or somewhat negative pricing. Consensus economic forecasts also see weakened industrial demand through the first half of 2024.
As I detailed in a Sept. 28 MDM Premium piece, this was illustrated in plumbing, HVAC and PVF distributor Ferguson's 4Q23 earnings call on Sept. 25; CFO Bill Bundage noted that price inflation across the company's finished goods product categories decelerated from up 15% year-over-year in its fiscal 1Q (began Aug. 1, 2022; to 10% in 2Q; to 5% in 3Q; and down to just 1% in 4Q (ended July 31).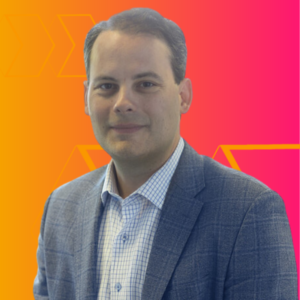 "The question is now, how do you continue to hit these record-high levels of profit, and almost everyone we spoke to (at SHIFT) was bringing data and analytics into the organization in a bigger way to maintain those profits and protect them against what's coming in the future," Dorn explained.
And it's not just profitability that distributors' figure to leverage data analytics against. Dorn elaborated that data — accompanied by AI — will play a critical role in addressing companies' knowledge gap as highly-experienced staff retire in the coming years and acquiring new talent remains a major challenge.
"Distributors have to build a modern profitability playbook that's grounded and powered on data analytics," Dorn advised. "No longer can they rely on having a highly-experienced team that's making a lot of these calls at the field level or branch level. They've got to build a better way to do business."
Dorn and Gale walked through the action items distributors can take to build such a playbook and what its components look like; the new ways they can leverage data and analytics in today's environment; and previewing MDM's upcoming Data Analytics Virtual Summit on Dec. 6 (watch for more info shortly).
Listen to the 12-minute QuickTake Podcast via the audio player above; you can find MDM's full podcast library here.