Industrial supplier Continental (Fairlawn, Ohio) and Internet-based inventory software provider WarehouseTWO — an Internet-based inventory software serviceRubber Tree Systems company — announced April 5 that they have partnered to form a new inventory sharing program for Continental's SELECT Distributor Network members.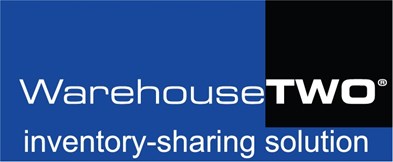 In the program, members will be able to buy and sell available inventory from each other, enabling improved on-time performance and increased customer satisfaction, Continental and WarehouseTWO said.
"We are extremely excited to partner with WarehouseTWO and provide our distributors with a valuable opportunity to increase their sales and boost their customer satisfaction," said Mike Braucher, who leads Continental's ContiTech Group sector sales in North America and announced the partnership. "This inventory-sharing program has the ability to provide distributors with additional sales opportunities that they previously would have been unable to fulfill. It effectively expands our distributor's inventory, helps move surplus stock, and can help sell slower moving inventory, all with the need for increasing distributors' finished goods inventory."
The duo promoted that program members have the opportunity to grow their market share, turn more inquiries into orders, reduce premium freight/expedite fees and close backorders faster.
Continental is a global supplier of industrial products and systems for the mining, construction, oil & gas, petroleum, forestry, aggregates, agriculture, food and manufacturing industries. The company is best-known for its conveyor belt systems and industrial and hydraulic hoses.