Cumulus Companies, the parent company of IBT Industrial Solutions — No. 9 on MDM's 2022 Top Power Transmission/Bearings Distributors list — announced Aug. 26 that Chairman Stephen Cloud passed away two days earlier after complications from a recent surgery. He was 73 years old.
Cumulus' board of directors issued the following statement: 
"We are greatly saddened to share the passing of our Chairman of the Board, Steve Cloud. He was a visionary leader, a devoted husband, father, grandfather, and trusted friend. During the 50 years that Steve served and led the company, he strengthened the unshakable foundation built by his parents — a culture that truly values people. His legacy is one that will live on in the Cumulus Companies forever. We are lucky to have had such a thoughtful, respectable, and dedicated leader. The company's directors and employees, as well as the many people he worked with and mentored over the years, mourn his loss and extend our deepest sympathies to his family."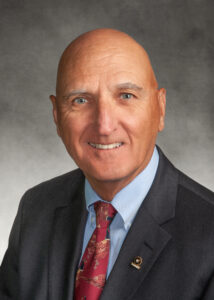 Steve Cloud's parents, Bonnie and Forest Cloud, founded IBT in 1949 — the same year Steve was born. An obituary for Steve stated, "During the fifty years that he served and led IBT, he considered every person that worked there family. He continued the culture and success created by his parents, and his legacy will live on at IBT through future generations."
Sixteen-year Cumulus Companies veteran Jeff Cloud — Steve's son — assumes the company's chairman role, effective immediately. He became president of IBT in April 2018 and added the title of CEO in July 2019. He is also the CEO of Cumulus Companies.
IBT launched Cumulus Companies in January 2018 as a new parent entity to support growth demands. Cumulus is comprised by four separate companies within three growth platforms; industrial distribution, conveyance belting products and aerospace parts manufacturing