MDM hosted what is arguably our biggest webcast of the year on July 21, as we walked viewers through our 2022 Top Distributors. It was a jam-packed hour going through our list of approximately 150 companies across 17 verticals, based on 2021 revenues.
MDM readers can look forward to viewing the downloadable PDF of our Top Distributors feature — which contains much more context and a full methodology explanation — as well as the correlating website.
In a QuickTake Podcast a day later, MDM CEO Tom Gale and Indian River Consulting Group's Founding Partner Mike Marks reminisced about what went into creating the list and the major factors behind what shaped it.
As with every year, mergers and acquisitions play a huge role in which companies move up our Top Distributors List year-to-year, as well as which ones are removed. In just the past two years, we've seen major names of Anixter International and Kaman Distribution Group removed from our list after they were acquired in landmark deals. Once a company is acquired, they no longer appear on Top Distributors, as we only list the parent company. Motion's $1.3 billion purchase of Kaman at the start of 2022 combined the No. 1 and 3 companies in the Fluid Power segment of our 2021 list,. Meanwhile, adding Anixter essentially doubled the size of Wesco and significantly and suddenly scaled its integrated supply capabilities.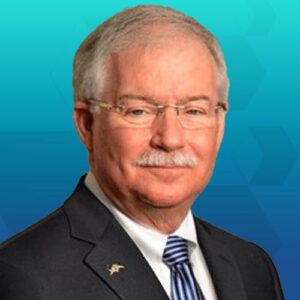 "The thing that's interesting is that both of those big deals were strategics, not (private equity) guys," Marks told Gale. "And if you go back — most distributors started in World War II — there's been waves to this consolidation. People think this is new, but I'm old and this has been going on a long time. It's basically owners aging out and the rest of it, but the PE playbook is to just consolidate, look for synergies and back-office tools, leverage your scale with suppliers, etc.… and that doesn't work as well."
Alternatively to private equity, Marks followed with giving the example of what Wesco and Motion have done with those aforementioned major acquisitions. 
"They're actually taking the long-term view, and it's where they're truly innovating," he said. "If you take a look at what Wesco did, they said, 'We're going to be the blackbelt Obi-Wan Kenobi of supply chain management and integrated supply. And so they cut across all the traditional supplier lines and everything else, and they built."
Marks added that, if you're a customer who is looking for supply chain management and integrated supply, Wesco offers a unique value proposition that received a huge boost via Anixter. He likened it to what Fastenal has done with vending and how that business element has allowed a customer to completely integrate with the company's supply chain.
"These strategic deals are actually creating something that a customer can see a difference in out of all these distributors they could buy from," Marks noted. "I think as we go forward the next couple of years, especially with rising interest rates, I think the old PE playbook is going to be a little challenging for some. You get to a certain point where it's not going to work, and the strategics seem to be doing really well. There's a lot who are just figuring 'bigger is better, but there's some really, truly interesting innovation."
Marks and Gale also discussed some of the science behind how we create our Top Distributors feature and the segmentation complexity involved, along with a greater reexamination of the fragmentation involved in B2B distribution.
Listen to the 20-minute QuickTake Podcast at the audio embed above, and see all of our podcasts on our webpage for them here.