We published the latest MDM Podcast embedded above in the middle of winter, which tends to be a quiet period as far as in-person industry events. But the busy spring events season will be here before you know it.
One of those events I'm looking forward to attending is ISA23 — Industrial Supply Association's spring networking convention that brings together industrial distributors and manufacturers April 17-19 in downtown Phoenix to share best practices, pain points and solutions, as well as what the greater MROP supplies sector has been up to lately.
I've attended ISA's spring event five times since the start of 2015 and have always come away with great new insights to share with my network of distribution leaders. What made ISA22 particularly interesting was that it had a very different look and feel than those pre-COVID-19. As the association's first in-person event since 2019, the event was intentionally scaled down and focused on attracting decision-making, high-level staff from member distributors and manufacturers. My straw polling of attendees there said they appreciated having more of 'the right people in the room' as far as having productive discussions with those attendees they want to do business with, or more of it.
ISA President Brendan Breen joined me on this podcast, where we discussed how the association re-focused its annual spring event and what's different about ISA23.
Besides reformatting that event, the other major change ISA had in the past year was to put three previous standalone events for the association — Women in Industry, Emerging Leaders and Saleswerks — into pillars of a new Fall Summit that was held this past Nov. 30-Dec. 2 in Orlando, as well as virtually. MDM's last full podcast of 2022 was a compilation of short interviews from the Women in Industry component.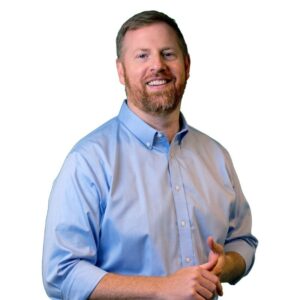 Breen — who has been with ISA since 2017 and became its President at the start of 2022 — told me that adding that fall summit was very effective in boosting ISA's engagement year-round, as opposed to engaging in-person with its members primarily only at the spring event. Those three smaller events were typically held in the fall anyways, so it made sense to elevate them by bringing them together at one time and place.
"This was a long time coming," he said. "We had been toying around with the idea of having a larger fall event for a while. Not only does it create that year-round engagement, but there's a different need that our fall event represents. They're not just two events — they're two very different events that meet different needs of our members and their companies."
Breen elaborated that the role of the spring convention remains as a strong channel networking event, while the Fall Summit is designed to develop members' employees and serve as a professional development event.
Here at MDM, we're always taking feedback from our events — be it our fall SHIFT Conference, our upcoming Virtual M&A Summit (Feb. 22 & 23), or our 2022 Sales Transformation Bootcamp — and using it to make future events even better. It's certainly the same for the team at ISA.
"ISA22 was kind of an experiment," Breen told me. "It was our first time back. We had learned so much through the pandemic that we felt like we had to test the market, and so we did. We tested out a couple of different theories and different things. But the most important thing we got out of it was tremendous feedback."
Breen and his team put that feedback into the programming for ISA23, which he said "answers the call of networking, networking and more networking" above all else. There will also be high-value educational seminar content and an expo, but Breen said ISA needed to create enhanced intentionality around how people network at such an event.
Breen and I walked through what's different at this year's ISA spring event, which includes a keynote from basketball legend and current college basketball color commentator Bill Walton who is sure to both inspire and entertain attendees. Returning to close out the event is ITR Economics' President and reknown economist Alan Beauliau, whose insights have been ever-timely over the past several years amid nonstop market uncertainty. In-between, the agenda offers a half-dozen educational sessions, networking lunches and evening recaptions and over four hours of open expo.
Speaking of industry events, registration is already open for MDM's 2023 SHIFT | The Future of Distribution Conference, to be held Sept. 18-20 in downtown Denver. We're currently creating the agenda and speaker lineup, but it will provide an intensive offering of thought leadership across topics of innovation, talent management, sales & marketing and digital transformation that you won't want to miss.
Besides previewing ISA23, our discussion covered what Breen is hearing from member distributors and manufacturers about current and near-term demand, what he said is very similar to what numerous distributors have told me over the past month when I've asked about whispers of 'softening' or the likelihood of weakened demand amid all of the talk about a looming economic slowdown:
"We're seeing a lot of our members scratch their head when they read the news," he told me. "They're like, 'I'm not seeing the same reality in my company. My demand and my orders are still coming through, the supply chain issues are easing, and the labor market is improving.' So, all of these big indicators of overall health are strong or holding."
Listen to the full podcast via the embedded audio above, and check out our full library of MDM Podcasts here.