Distribution has never had a "cool" reputation. Distributors are certainly doing cool things; but to outsiders, they're still just the middlemen, hence the unofficial slogan as "the biggest industry no one knows about." And distributors are just fine with that.
Still, it's great to see distributors doing things truly innovative. Innovation is a word used endlessly by businesses of all types, including in this industry, but it's one thing to say you're invested in innovation and another to back it up with action.
That's why I was excited to have Winsupply President John McKenzie as the guest on the latest MDM Podcast. Winsupply — a distributor of industrial, HVAC, plumbing and electrical products ranked No. 9 on MDM's 2022 Top Industrial Distributors list — has done some really cool things lately that I wanted to discuss.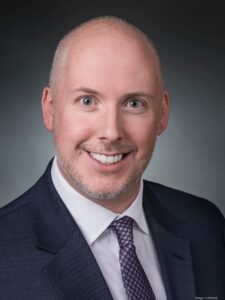 McKenzie has been with Winsupply since 1996 and became president in March 2020, right as COVID-19 was spreading like wildfire. After navigating through the pandemic, Winsupply successfully made its first aerial drone delivery on Aug. 12 — taking a flow control product package from the company's distribution center in Miami Township, Ohio three miles to a Winsupply local company in Washington Township. Drone delivery isn't anything new, as major retailers like Amazon, Walmart, Walgreens and Ocado Group have jumped into it. But this was the first example I've heard of in distribution.
Winsupply didn't start delivering drones for the attention.
"I don't think that anything that we've done over the past couple of years has been really for a bleeding edge or cool factor," McKenzie told me. "We've really centered ourselves from a technology perspective of how can we either help a local company better serve its customer contractor? The drone concept has been 'How do I give a contractor more time in their day?'"
McKenzie elaborated that the rationale behind the drone program was to find ways to help a contractor not have to leave a job site and go back to a supply house just to pick up a needed or missing component. He added a drone fleet will have potential to get to hard-to-reach rural areas and jobsites involving rough terrain.
"We're really looking at it from a time efficiency perspective, more than being, you know, a cool kid on the block."
Later in August, Winsupply announced the grand opening of its Richard W. Schwartz Center for Innovation in Dayton, Ohio, where the company's support services teams will work alongside the connected Winsupply of Dayton location to quickly develop, test and refine innovations across numerous areas of operation.
My chat with McKenzie explored those new developments, as well as the company's steady stream of acquisitions, the latest being Houston, Texas-based First Source Electrical. That deal was announced on Aug. 2. Combined with the new drone program and innovation center opening, it made for a very busy summer for Winsupply.
We discussed it all during the podcast, along with the company's organic growth and how its unique employee-ownership opportunity continues to pay dividends across the organization.
Listen to the podcast via the embedded audio player above, and catch all of our past episodes at our MDM Podcast webpage here.