As MDM's Tom Gale and Indian River Consulting Group's Mike Marks address in the latest QuickTake podcast, predicting the future can be folly. Still, it's worth looking at a crystal ball for 2023 to anticipate how industrial distribution markets might shift in the coming year. It's also worth looking at how distributors can grab competitive advantages and perform beyond market expectations. Gale and Marks ask: What exactly will separate the leaders from the laggards?
"The difference in terms of leaders is that they're actually moving forward," Marks said. "They're going like, 'OK, I'm over the pandemic. I don't care. I'm not going to sit around and wait to see what's happening next.' Which is where most people are. And they said, 'All right, so what am I going to do now?' So, they've created their own initiatives. They're moving forward in terms of doing things."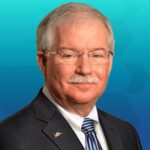 Companies that have marveled at their ability to double earnings before interest and taxes in 2022 due to pricing changes could end up fading away if they haven't used the current climate to build a stronger foundation ahead of the next market shifts, Marks said. Forward-thinking distributors who saw growth in the past year are preparing by, among other tasks, upgrading management talent to reorganize a lot of their initiatives.
"I think it's about forward momentum," Marks said. "Those who are saying, 'I'm not waiting to see what's going to happen next. I'm making my own path forward. I'm investing. I'm taking a risk. I'm innovating.'"
Another term that may come into play throughout 2023 is "transparency," Gale said. The term might be a driver both within the walls of a company — especially considering the current labor situation — but also in how distributors interact with the supply chain. A shift toward what Gale called a "democratization of technology" among businesses has helped move the industry into a broader supply chain transformation where distributors have gained leverage to create more value.
Distributors can look across all elements of the supply chain to improve processes and eliminate hurdles that may slow growth. Bringing up the ever-present elephant in the room, Gale said Amazon is an example of looking at what customers want and reducing obstacles to create a friction-free sales channel.
Gale added, "And no matter what you look at, I think distributors that are going to be able to create transparency — whether more so with their suppliers or with their customers — are the ones who are really going to come out front."
Listen to the full QuickTake Podcast from the audio player above, and check out our full library of MDM Podcasts here.