While we still have one-third of the year left as the calendar turns to September, much of the industry is already eyeing 2024's budgets, economic outlook and operational planning.
Planning for the year ahead is a major focus of the content at MDM's SHIFT | The Future of Distribution conference, Sept. 18-20 in downtown Denver — which we're neck-deep in final preparations for — and it was the focus of our latest QuickTake Podcast.
In a conversation featuring Indian River Consulting Group Managing Partner Mike Marks and MDM CEO Tom Gale, the duo explored where distributors are likely to have the most leverage as 2024 approaches — and where their most common gaps are.
Marks emphasized that it comes down to two key attributes — cash flow and agility — noting how the SHIFT opening keynote from McKinsey's distribution team will illustrate the keys for distributors to achieve the high EBITDA multiple that today's market-leading firms have, which goes far beyond just having nationwide scale.
Meanwhile, he said, agility will be critical amidst a seemingly endless list of geopolitical factors: 2024 is a U.S. presidential election year; global tensions abound with the ongoing Russia-Ukraine war and the threat of China invading Taiwan; China's manufacturing output struggling; and what Marks referred to as a "COVID debt bomb" likely to present itself as a result of paying for the federal response to the pandemic.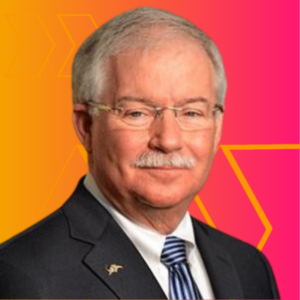 "So, the economy is just going to be really frothy," Marks explained. "Any distributor that's going to do well next year is going to be light on their feet. They're going to be able to sense these changes quickly, and they're going to be able to react quickly because speed is a weapon."
Amid all of that economic and geopolitical tension that poses supply chain disruption risks, Marks advised that gathering voice-of-the-customer insights will be critical, as buyers stand to face the same pain that distributors do. Rather than relying solely on feedback from their salespeople, Marks said distributors should make the effort to interview customers to find out what their pain points are, and then do something to solve it. 
Marks alluded that right now, he isn't seeing quite the proper change management impetus from distributors to get ahead of the curve on this front.
"If you think about the owner-operator lifestyle focus, they like to make a bunch of small bets — they'll subscribe to all the free newsletters and get good ideas about what to do and they'll talk about it," he noted. "But they need to make a larger commitment: either spend some money, go to a SHIFT conference, etc. Fundamentally, you need to actually get in the game instead of just talking about it."

Marks and Gale further previewed our SHIFT event, which brings together 200-plus industry executives who will be privy to distributor case studies and transformation stories, along with a wealth of best practices and advice from leading distributor executives, industry consultants and service providers. 
With content focuses on sales & marketing, digital transformation, data analytics and culture/talent, there's plenty for distributor attendees across the demographic spectrum, along with plenty of networking opportunities. 
While the event is a little over two weeks from kicking off, there's still time to register and book your travel to attend. We'd love to see you in Denver!
Listen to the full QuickTake Podcast via the audio player above, and check out our full podcast library here.